Tokyo Bay Tokyu Hotel is a city resort overlooking Tokyo Bay. As part of its facility-wide efforts to improve customer satisfaction, the company introduced the "tripla chatbot" on its official website in order to provide customers with easy-to-understand and simple information. We asked them about the results of its introduction and how they are using it so far.
---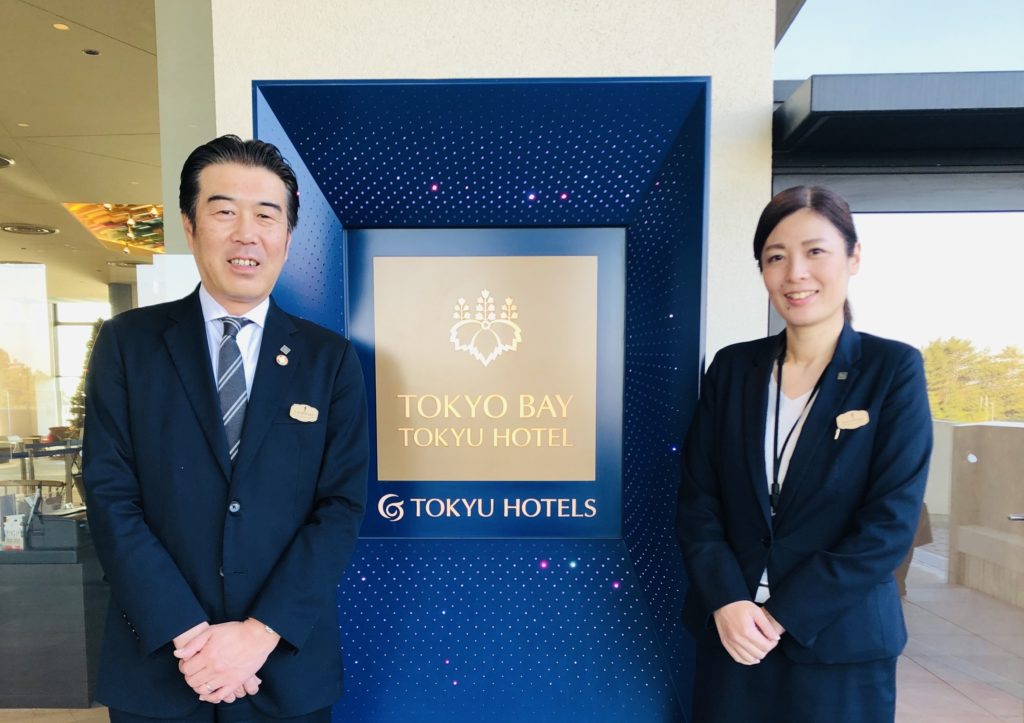 Tokyo Bay Tokyu Hotel
Mr. Naoto Kajiwara, Assistant Manager of hotel reservations (left)
Ms. Kashiko Katayama, Chief of hotel reservations (right)
---
Q: How effective is the "tripla chatbot"?
Looking at the report, as expected, there were many inquiries about access, and a certain number of calls were made in languages other than Japanese. After its introduction, we were able to replace the conventional phone answer with requests through the chatbot.
In addition to setting up the chatbot on our top page, the chatbot can be triggered when users press the phone number on the official website via their smartphones. This is a feature that was not available in the chatbots we used before. We are trying to make it easier and faster to use chatbots right before you call us, so we feel that the number of direct phone calls about the access has slightly decreased.
Also, we are now able to respond to inquiries received from overseas OTAs by saying, "Please check your reservation via the chatbot," which has shortened our response time.
In terms of numbers, we believe that we have achieved some results, as we have received approximately 70 bookings via the chatbot in 2 months prior to COVID-19 period.
Q: What were the challenges you faced before introducing the "tripla chatbot"?
Because of our location near the theme park, we received a lot of phone calls and e-mails asking questions about the free shuttle bus schedule, boarding areas, and other access information. There were also a lot of calls about relatively simple matters such as parking and courier services, so I was thinking of ways to make it easier for customers to understand and be informed.
In addition, there were many phone inquiries from overseas and from OTA operators in English and Chinese, making the phone answering process complicated.
Q: Why did you decide to use "tripla chatbot"?
First of all, the chatbot we used before required the hotel to do the work, but tripla can do most of the work for us. In fact, when we introduced the system, the sales staff and operators in charge responded quickly.
In addition, we decided to introduce this service with the expectation that it would be much more convenient than before and improve the quality of the information to our customers, such as the fact that images are directly attached to bus schedules and maps, instead of just sending URLs, and multilingual support is available.
Other deciding factors were the fact that it has a booking engine with a low commission rate and the ability to book a room via the chatbot.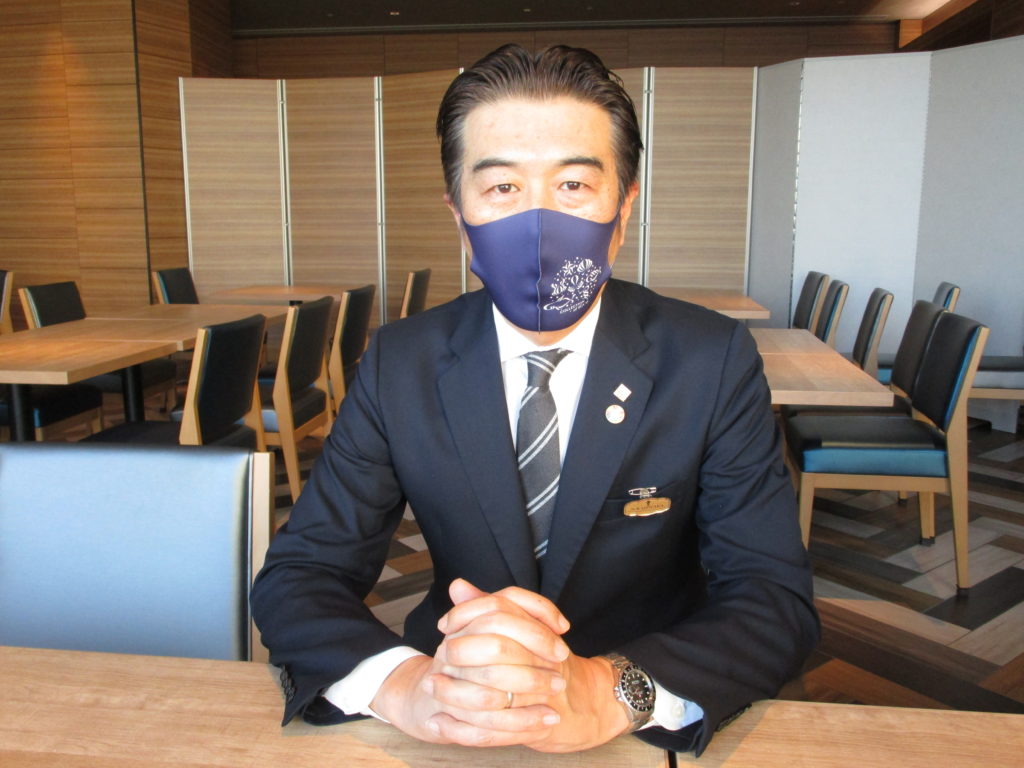 Mr. Kajiwara, Assistant Manager of hotel reservations
Q: How did the "tripla chatbot" contribute during the COVID-19 crisis?
Due to the COVID-19, we are often forced to make sudden changes in the hotel's operations, and we believe that this is a useful way to quickly provide information to our customers.
Recently, we have been faced with the challenge of how to inform our customers about the changes in restaurant hours and the fact that it sometimes takes time to distribute regional coupons for the GoTo Travel Campaign, resulting in congestion at the front desk.
At that time, the front desk requested to use the chatbot to inform our customers.
Now that the existence and usefulness of chatbots have been recognized within our company, I feel that other departments are becoming more aware of the need to use chatbots to improve customer satisfaction.
Q: What are your future plans?
I think that it may be necessary to change the hotel operations suddenly, but I would like to continue to collaborate with tripla, which has a good support center.
If I had to make a request for the future, I would say that I hope that the way the site is displayed on smartphones will evolve to make it easier for customers to see and use.
[Concept and features of Tokyo Bay Tokyu Hotel]
― All rooms have an ocean view
At Tokyo Bay Tokyu Hotel, you can enjoy a resort atmosphere while being close to the city center. Taking advantage of its excellent location, the hotel offers rooms with a sense of freedom. The entire hotel is committed to improving customer satisfaction, and we aim to make our guests feel comfortable during their stay.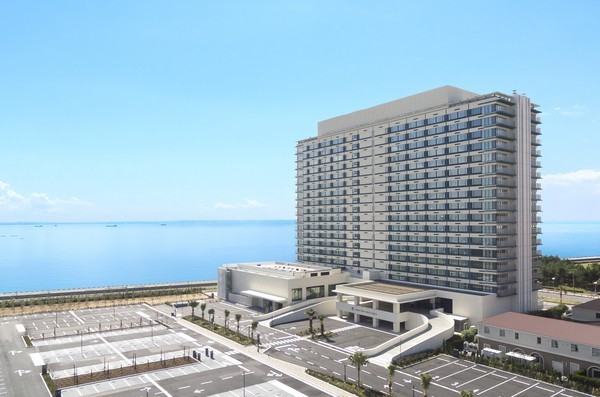 Exterior view of Tokyo Bay Tokyu Hotel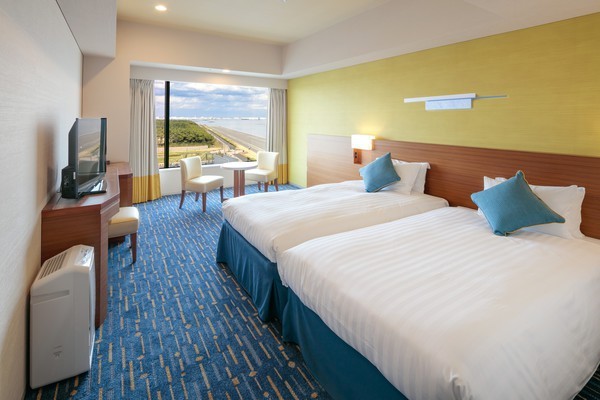 Guest room of Tokyo Bay Tokyu Hotel
Thank you for your cooperation in this interview.