The "tripla chatbot" can be used not only on official corporate websites, but also on official LINE accounts, Facebook Messenger, and smartphone apps.
Tetsudou Kaikan Co., Ltd., the operator of the commercial facilities in Tokyo Station's Ekinaka and Ekisoto, uses a variety of tools to connect with customers.
We asked the company about the reasons and benefits of using tripla chatbot, which was introduced to various parts of the company in order to respond quickly to customer inquiries.
---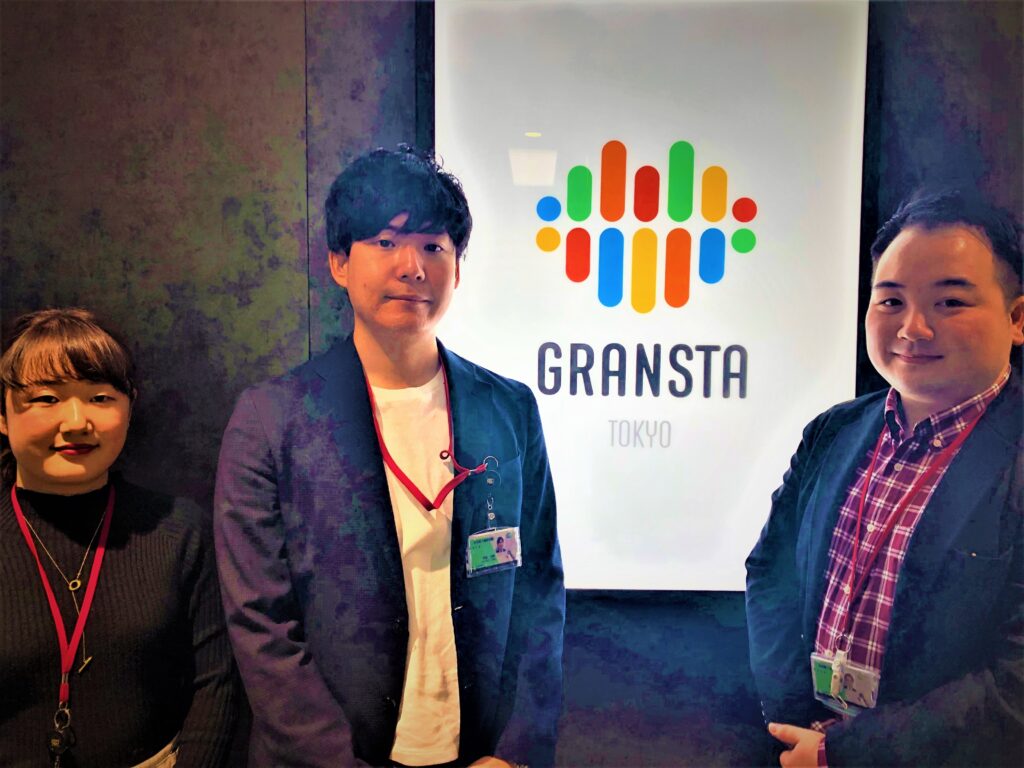 ※ As of January 2021
Service Quality Promotion Department, Sales Division, Tetsudou Kaikan
Mr. Taro Isaka (right on the photo)
Market Development Group, Market Strategy Department, Sales Division, Tetsudou Kaikan
Mr. Tomoki Takahashi (center on the photo)
Sales Promotion Media Department, Sales Division, Tetsudou Kaikan
Ms. Sayaka Matsui (left on the photo)
Locations where the tripla chatbot is introduced
■ Tokyo Station Navi, a smartphone app for guiding visitors around Tokyo Station
■ Official website of GRANSTA, a commercial facility
■ [GRANSTA] Facebook messenger
---
Q: How effective is the introduction of tripla chatbot?
― To allow staff to focus on more urgent inquiries
Before the introduction of the chatbot, GRANSTA's contact form was filled with many questions with different priorities.
For example, there is a difference in the weight of topics when dealing with complaints and business hours. On the one hand, we need to respond to complaints immediately, but on the other hand, we also want to respond to customers who are planning to come the day after as soon as possible, not the night before.
In this situation, AI can automatically answer questions that are on the website, such as business hours related, allowing the staff to prioritize urgent or difficult inquiries.
Last year, in the beginning of October, there were many questions such as "Where can I use GoTo Travel's regional coupons?", "Can I use online coupons?" or "When are you going to be open?" which is usually asked during the busy season from Christmas to New Year's end. We feel that the chatbot can provide immediate answers to these questions without requiring the staff to spend a lot of time.
― Provide important information to customers on any page
Some visitors to GRANSTA's website come to the top page, while others search for the name of the store they are interested in and jump directly to the store page.
And people who jump directly to the store page may not see the page which shows the changes in the opening hours of the entire facility, GRANSTA Tokyo.
That's where the tripla chatbot would be appreciated, as it would pop up (with any icon image and message) on any page, not just the top page.
I believe that we can provide the important information that we have set here to customers who visit any page of our official website.
Also, since our website is quite rich, we want to reduce the time and effort required to find the information you want to know and send you directly to the appropriate page. With chatbot, we can solve simple questions that can be found on the homepage. In terms of "ensuring that all customers are equally satisfied with the facility," I think this is a great contribution to CS.
Q: What were the challenges you faced before introducing the tripla chatbot?
It was difficult for users of Tokyo Station to know where they were walking and where the stores they wanted to visit were located.
Therefore, in August 2020, the Tetsudou Kaikan launched the "Tokyo Station Navi" smartphone app. In order to evolve the app into one that can tell you everything about Tokyo Station, we integrated the "tripla chatbot" into it.
At the same time, we were considering renewing the GRANSTA official website to make it easier for users to understand.
At that time, we wanted to solve the problem of the large number of e-mails we received from the contact form, which was becoming a burden for our staff. It also took a long time to reply to each inquiry form if we had to do it by hand, but we knew that customers who had problems at Tokyo Station would want an answer immediately. To solve these problems, we decided to introduce chatbot to our official website as well.
GRANSTA Tokyo's Facebook Messenger service also had issues with immediacy and language, so we wanted to solve them with an AI chatbot that supports five languages.
Q: Please tell us about the background and effects of the Facebook Messenger integration.
The tripla chatbot has also been integrated with Facebook Messenger, the official Facebook service operated by GRANSTA Tokyo, to automate responses to inquiries received.
Although there were not many Facebook Messenger users, there were times when we received inquiries in foreign languages. While the customers sent their messages as if they were chatting, we had to look up the foreign language while responding, which inevitably took time.
We wanted to use a chatbot to solve this problem to answer inquiries as soon as we are getting them.
By integrating the tripla chatbot with Facebook Messenger, the AI can respond immediately in five languages, regardless of the day or time, reducing the burden on staff.
Q: How did you decide to use tripla chatbot?
Some of the inquiries we received were not only questions about the commercial facilities operated by the Tetsudou Kaikan, but also questions about railway-related matters and station premises. We decided to introduce the "tripla chatbot" because it has an AI engine that can answer a wide range of questions.
In addition, the running cost was relatively low, and I felt that it had good cost performance.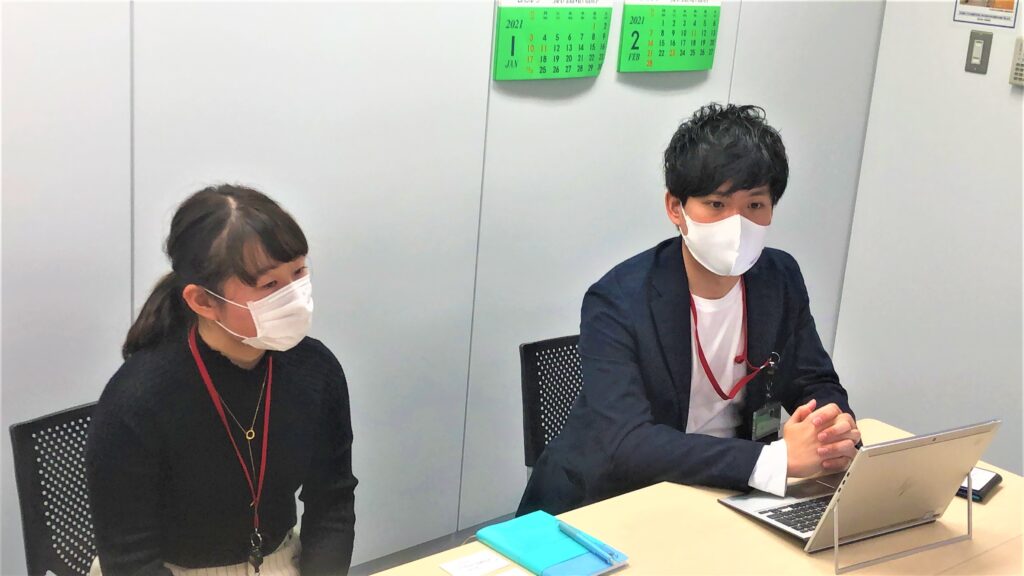 Left: Ms. Matsui, Sales Promotion Media Department, Right: Mr. Takahashi, Market Development Group, Market Strategy Department
Q: What are your future plans?
― We want to analyze inquiries in order to optimize our website design
First of all, we believe that questions asked to AI are information that customers potentially felt they needed, and we would like to analyze the types of questions, attributes and contents to use them for marketing purposes.
Even customers who find it troublesome to put in an inquiry form can now ask questions easily with the chatbot, and I believe that they are able to resolve their questions more easily than before.
However, I think that the questions that we got from the contact form are either not on the website or were difficult to understand even if they were, so I would like to improve it.
― Isn't it possible to communicate important information and promote sales simultaneously on a website?
For example, during the Christmas period, we want to strengthen our marketing of Christmas products, but there are many customers who visit our website at that time asking something like "I'm going to visit during the New Year holidays, will the business hours change?".
That's why it's great that we can now use the space for a prominent banner on the homepage and the icon message of the chatbot together.
Until now, it has been impossible to put both the information that customers need and the sales promotion that we want to launch on the top page of our website. However, systematic information such as "GoTo Campaign Support" or "Notice of Changes in Business Hours" can be displayed with the icon message of the chatbot. Information on seasonal fairs and campaigns can now be posted on the homepage banner.
It is now possible to post information that we had given up on in order to post systematic information, so I would like to continue using it by devising ways.
― Expectations for inbound support
We also think that the chatbot will play an active role in multiple languages even after inbound traffic returns. Whether it's via a contact form or Facebook Messenger, it still takes time to respond in a foreign language, so I would like to use the AI chatbot to respond quickly.

Left: Mr. Isaka, Service Quality Promotion Department, Right: Ms. Matsui, Sales Promotion Media Department
[About Tetsudou Kaikan and GRANSTA Tokyo]
Tetsudou Kaikan Co., Ltd. is involved in the operation and development of commercial facilities at Tokyo Station, as well as concierge services within Tokyo Station.
GRANSTA is the largest commercial facility in JR East, consisting of GRANSTA Tokyo and GRANSTA Marunouchi.
With the concept of "TRY NEW TOKYO ST." GRANSTA Tokyo aims to create a space that has never been seen before by expanding the functions of its stores and stations that first appeared in the "Ekinaka".
Located outside the Marunouchi ticket gates of Tokyo Station, GRANSTA Marunouchi is an area that aims to provide new value to people living in Tokyo Station and the surrounding area based on the concept of "expanding the time at Tokyo Station".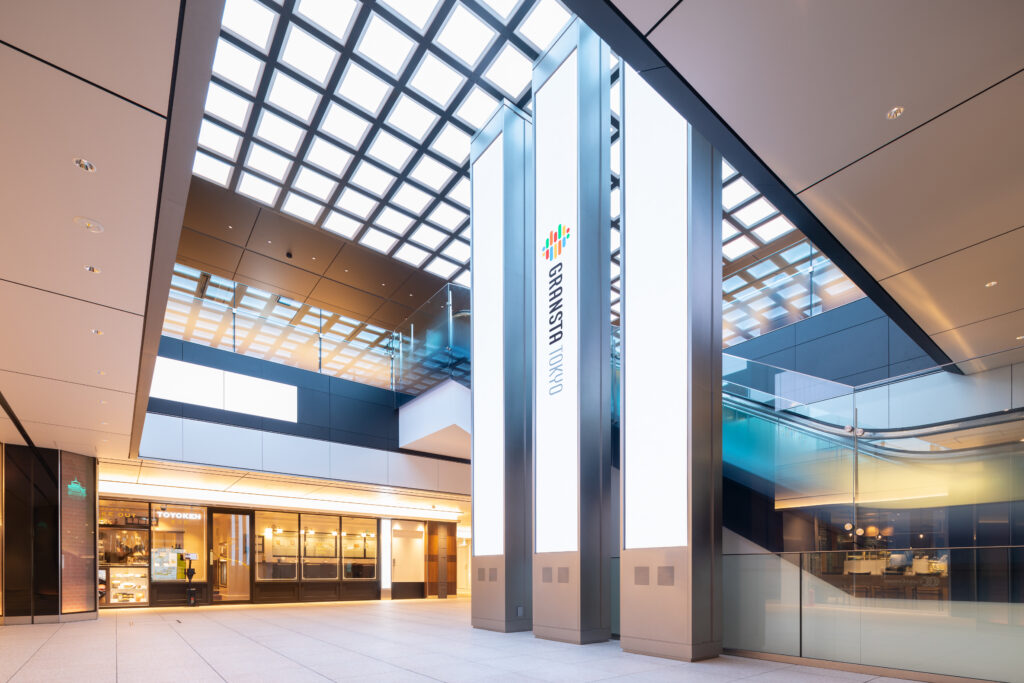 GRANSTA Tokyo entrance


Smartphone app [Tokyo Station Navi]
Left: QR code for iOS, Right: QR code for Android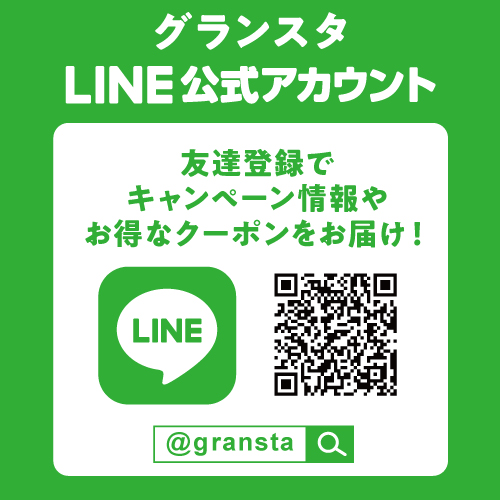 Visit the official website of GRANSTA Tokyo
Thank you for your cooperation in this interview.