Matsuhide Co., Ltd. operates the seaside spa resorts "AMANE RESORT SEIKAI" and "AMANE RESORT GAHAMA" in Shoningahama, Beppu City, Oita Prefecture.
We asked Mr. Kubo, who praises tripla and especially the development capabilities, about his impressions and results of using tripla services.
---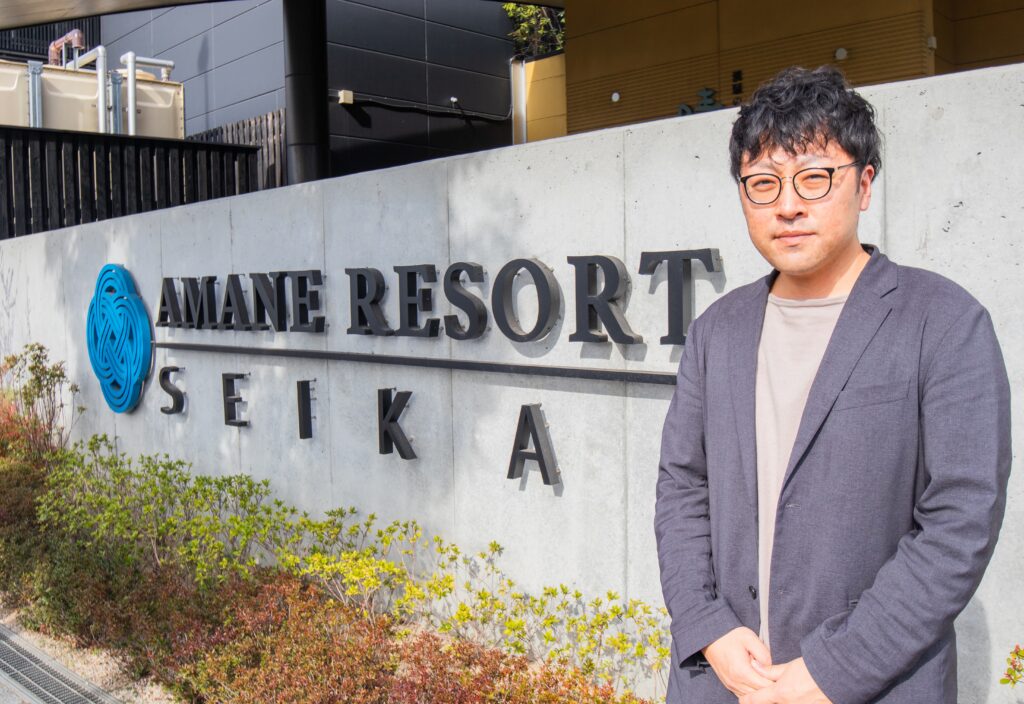 [Matsuhide Co., Ltd.]
Mr. Yusaku Kubo, CEO
---
Q: What are the results of using "tripla Hotel Booking"?
― Direct sales were also strong despite the COVID-19 crisis. Sales were 179% of last year's level and the percentage of direct bookings was +2.15%.
"tripla Hotel Booking" was launched in March 2020, during the coronavirus outbreak.
During the year since we switched to tripla, direct sales via the official website increased by 179% compared to the previous year, despite a period of significant fluctuations for the hotel industry.
The results are also evident with the ratio of direct bookings to total sales from June 2020 to May 2021 increasing by 2.15% compared to last year.
We believe that the fact that we were able to sell the GoTo campaign on the official website with tripla may have contributed to this result.
By utilizing tripla's features, we were able to quickly respond to a variety of promotions.
― Sells GoTo and local government campaigns with promotion feature
I like the fact that tripla can immediately set up the promotion when a GoTo campaign or a discount coupon is launched in the prefecture.
With other booking engines, we had to create a dedicated plan for that promotion, and the number of plans increased endlessly, making it difficult to manage.
However, with tripla, you will be able to get a discount on your existing plan later with a coupon code, which reduces the amount of work.
We will continue to issue and sell coupon codes under various conditions, as they can of course be used to create AMANE RESORT's original promotions.
― The number of registered members has tripled in two years
The number of members has been growing steadily. When we switched to tripla, we had about 3,000 members, but in the two years after the implementation, it has grown to about 9000 members.
Of course, the number of members itself will increase during a certain time, but it's increasing more than I had imagined.
This can be attributed to the "member rate" feature, which allows you to display the special price for members. The price range of AMANE RESORT is in the mid-range of domestic lodging facilities. There is a good mix of people who don't care about the price and those who pay more attention to the price.
Even in such a situation, I believe that promotion is necessary to attract more customers, so I plan to continue with the "membership rate".
In the future, the challenge will be to increase the number of active and repeating members. So it would be nice if we can see at a glance on the management screen whether we have any "dormant members" or not.
We think that if we have a list of information on how many times people have used the site in a given month, we can take a different approach to different tiers.
Q: What was the deciding factor for you to implement "tripla Hotel Booking"?
― Designed to prevent customers from leaving the website and to analyze their behavior
With the conventional booking engines, we could not track the customer's behavior during the booking process.
tripla allows you to track the behavior of your customers as they can book their stay using the same domain, so they do not leave the page. You can check the current flow, the most frequently viewed pages, and the steps where the customers leave the site, so you can make improvements and take an effective approach to customers.
― Connecting with Facebook, LINE, and other SNS
I think it is the advantage of tripla, a venture company, to thoroughly analyze customers, conduct marketing, and works hard to link the system with external tools that customers use frequently.
You can easily register as a member with input assistance of Facebook and LINE, and you can link those SNS and chatbot.
In particular, I think that membership registration has become much more convenient for customers because they can easily register with the help of Facebook or LINE, which they use all the time, and they don't need to type in their ID and PW every time they want to log in afterwards.
― tripla's development capabilities and speed
"tripla Hotel Booking" is a system that has been in use for about two years, but I have the impression that tripla has been developing a lot of new features, including the SNS integration I mentioned earlier.
At first, it may seem like a hurdle to be charged a fee for an official website, but I feel that the fee is not just taken, but is used to develop features that are necessary for the hotel industry and customers.
A "future accommodation ticket" sales function was developed for the COVID-19 period, which allowed us to sell many tickets throughout the year.
In terms of quality, as a newcomer to the hotel booking engine market, we were a little worried about the stable operation at first, but actually it worked smoothly and there was no problem.
Since we have started using it, I have the impression that new feature releases are fast and frequent, so bugs can appear, but improvements are also fast.
Q: What are your future plans?
― I want our prices to be displayed with "Google Hotel Ads" and other metasearch platforms.
We are looking forward to the ability to increase direct sales, and we would like to display our official website prices on metasearch platforms such as Google Hotel Ads and Tripadvisor.
Since it is important to convey more people to our official website, we would like to utilize tripla's metasearch function to get more direct bookings.
― Looking forward to dynamic packages, hope to see more new features
We are looking forward to the release of dynamic packages ※ sales function that tripla is currently developing. It will allow to sell domestic and international air tickets and accommodation as a package.
It is said that it can be sold as a package with domestic and overseas LCC tickets, so I believe that we can offer more attractive plans to our customers.
We hope that customers from outside the prefecture and eventually from overseas will be able to make reservations and visit us conveniently.
― We want to make private plans and more corporate sales.
In the future, we would like to make private promotions for members.
I also think it would be good if we could work with companies that are focusing on "workation" during COVID-19 period.
I have heard that tripla has two ways to offer discounted reservations: by issuing a dedicated plan and URL, or by using the corporate feature to offer specific discounts and plans after login into a corporate account.
We would like to make good use of these functions in our sales strategy to provide a wide range of plans to our customers.
[Concept and features of AMANE RESORT SEIKAI]
All rooms have a sea view and an open-air bath
At AMANE RESORT SEIKAI, you can enjoy different sceneries: the spacious "Hare no To", the modern design and functionality of the "Umi no To", and the newly opened "Sora no To".
The hotel's facilities include two large public baths with different styles, a spa and esthetic salon, and aroma therapy.
Enjoy and relax while looking out at the ocean and listening to the sound of the sea.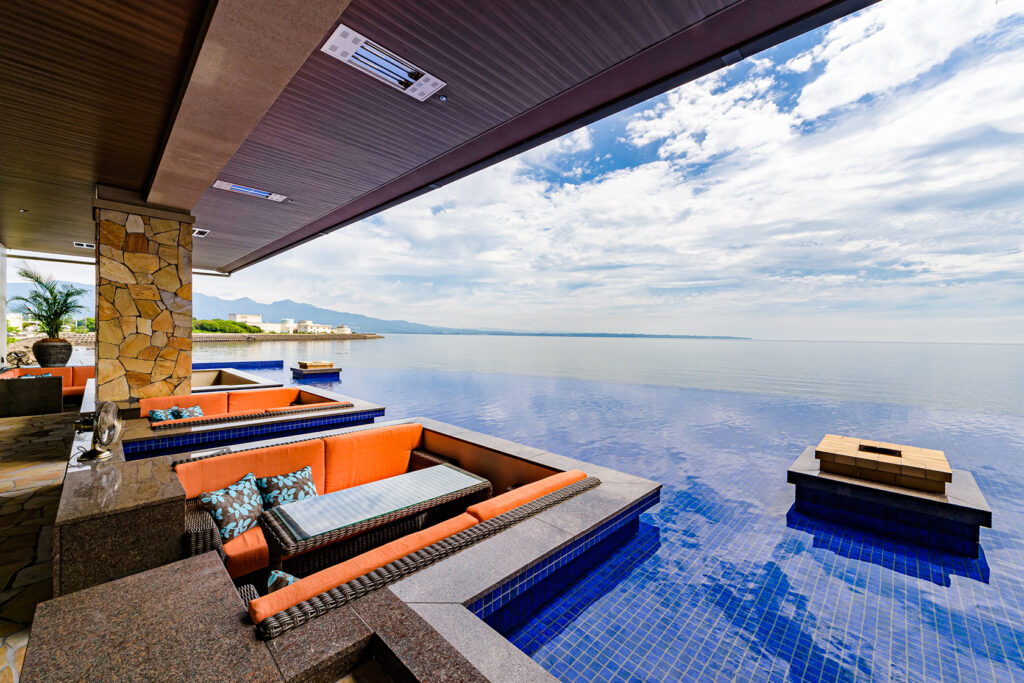 View from the Terrace Voyage of AMANE RESORT SEIKAI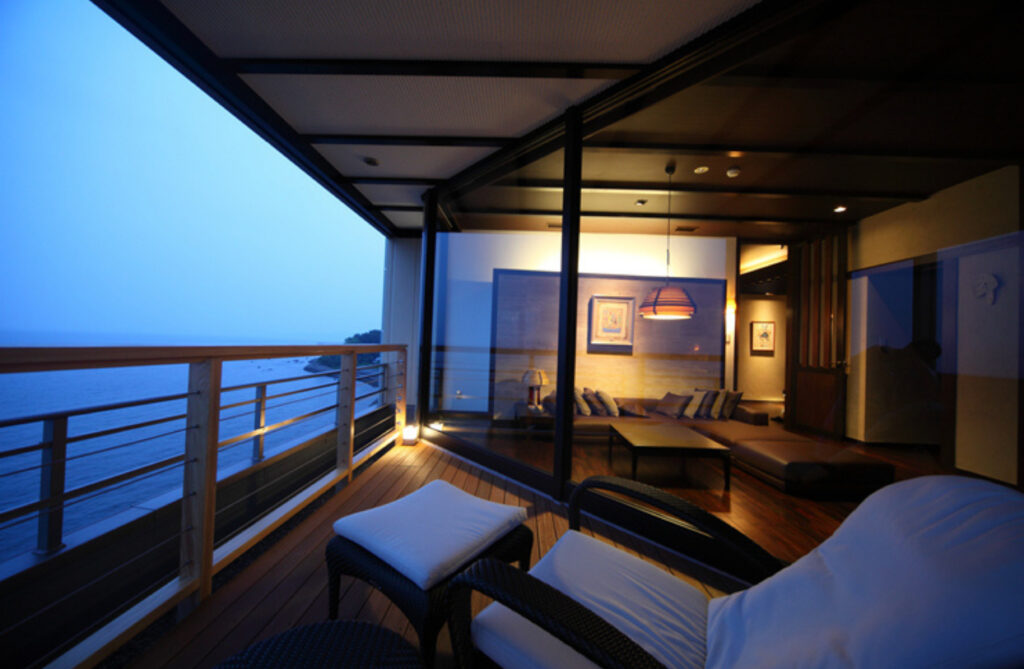 AMANE RESORT SEIKAI "Hare no To" separated terrace with a view
Visit the official website of AMANE RESORT SEIKAI
Thank you for your cooperation in this interview.