Hakone-Airu is a Balinese style resort ryokan in Hakone-Yumoto, offering guests a unique concept of extraordinary hospitality. We asked them about the features of "tripla Hotel Booking," which are not available in other companies' booking engines, and their vision of using it in the future.
---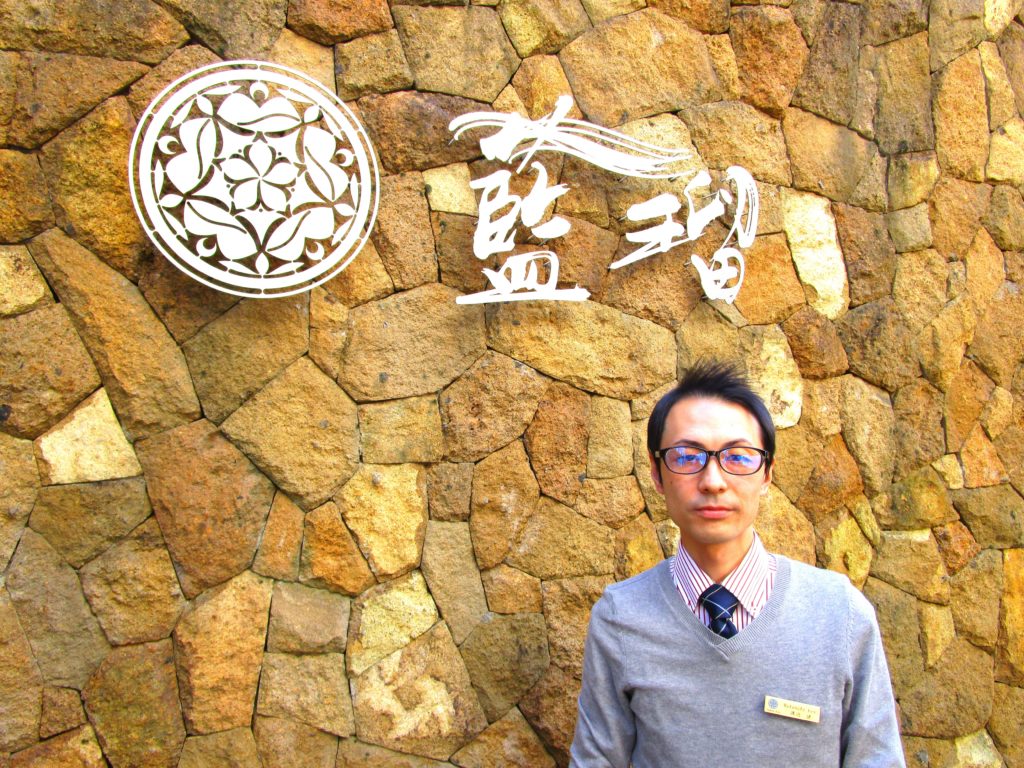 Hakone Airu
Mr. Ken Watanabe, Manager
---
Q: Please tell us about the recent use of "tripla Hotel Booking"

The day after the temporary suspension of the GoTo Travel campaign was announced, we created a special coupon that allowed customers to book at a discounted price even during that period. We feel that the coupon function, which allows us to offer discounts immediately on our official website in an easy way for customers to understand and to adjust the amount flexibly, is a great advantage during this period when the situation changes day by day.
We would like to continue to create and provide campaigns and membership features to coincide with various events and occasions.
Q: Why did you decide to use "tripla Hotel Booking"?
When we first opened our doors, we expected to serve domestic customers, but after we started, we found that until 2019, 70-80% of our customers were foreigners. In 2020, domestic bookings accounted for 90% of the total, and we wanted to focus on attracting our own customers not only over the OTAs, so we introduced "tripla Hotel Booking", which is efficient in both multilingual to boost direct bookings.
"tripla Hotel Booking" has many features that are not available in other companies' booking engines.
First of all, I like the fact that the number of remaining rooms for each day is displayed on the screen when choosing the reservation date. With other companies' booking engines, you can only find out the room availability on the next screen after you have entered all the necessary information. With tripla, on the other hand, the customer can see at a glance when the room is available at the first step of the reservation process. I think this is very innovative because it does not require any effort for the customer.
And now, if you enter the coupon code, you can get 35% discount of GoTo travel campaign easily on the official website. This is very easy for the customer to understand and I think the reservation will be completed smoothly.
To increase the ratio of direct bookings, it is also very good to be able to display our own prices on metasearch platform, which lists the prices of OTAs. "Google Hotel Ads" integration is also being considered in the future.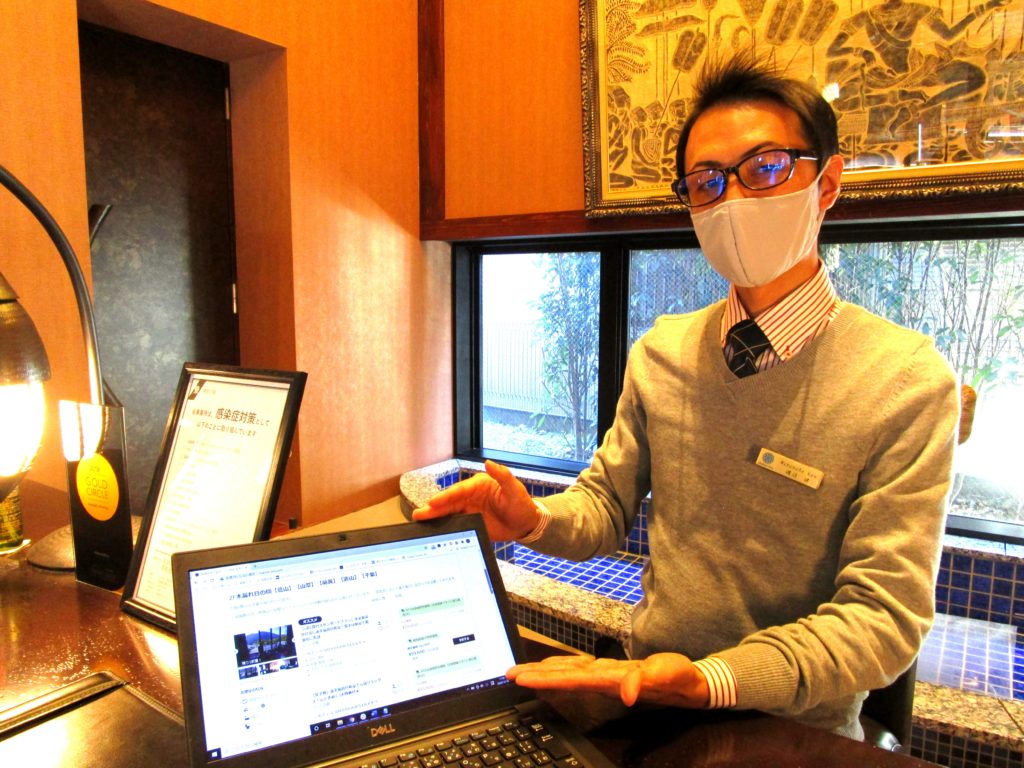 Manager Watanabe at the reception desk of Hakone Airu
Q: What are your future plans?
We are hoping to increase the unit price of our customers by using the Extra feature. Right now, we are seeing an increase in the number of reservations for in-hotel massages and orders for special meals because of the GoTo Travel campaign, which offers coupons for all regions. If you can apply for a massage in the hotel in advance when you make a reservation, or if you can purchase souvenirs in advance, for example, it will be an added value for customers.
Also, when OTAs hold special sales, we would like to strengthen our own inflow by issuing our own coupons with the same discount amount. Of course, price reduction is not everything, but I think the coupon function has the flexibility to respond to such situations.
In addition, although this is a request that I have already discussed with the salesperson in charge, I would like to see a waiting list function. Right now, we are in a situation where, due in part to the GoTo campaign, when inventory is available through OTAs, it fills up quickly even in the middle of the night. If we can catch the return of inventory in the most timely manner and notify those who wish to be on the waiting list at the same time, we can increase the ratio of direct bookings rather than relying on OTAs. For customers, too, when they receive a waitlist notice from us, they can get reliable information and enjoy the benefits of the lowest price reservation.
In the future, we will continue to work on strengthening our own bookings with "tripla Hotel Booking", and expect to add new features of tripla, which is listening to the unique needs of ryokans as well as chain hotels.


[Features of Hakone Airu]
It was opened in 2017 as a Balinese style hot spring resort inn, which is rare in Hakone. All 15 rooms are equipped with a private open-air bath, and meals are served in a private room, so you can enjoy your private time. In addition, a large tropical-style bath looking up at the stars and an aquarium bar surrounded by a large water tank with coral and tropical fish are just a few of the many facilities that provide to customers an extraordinary experience.
We have many foreign staff members as well as Japanese staff, and have been providing hospitality to customers from Japan and overseas since our opening.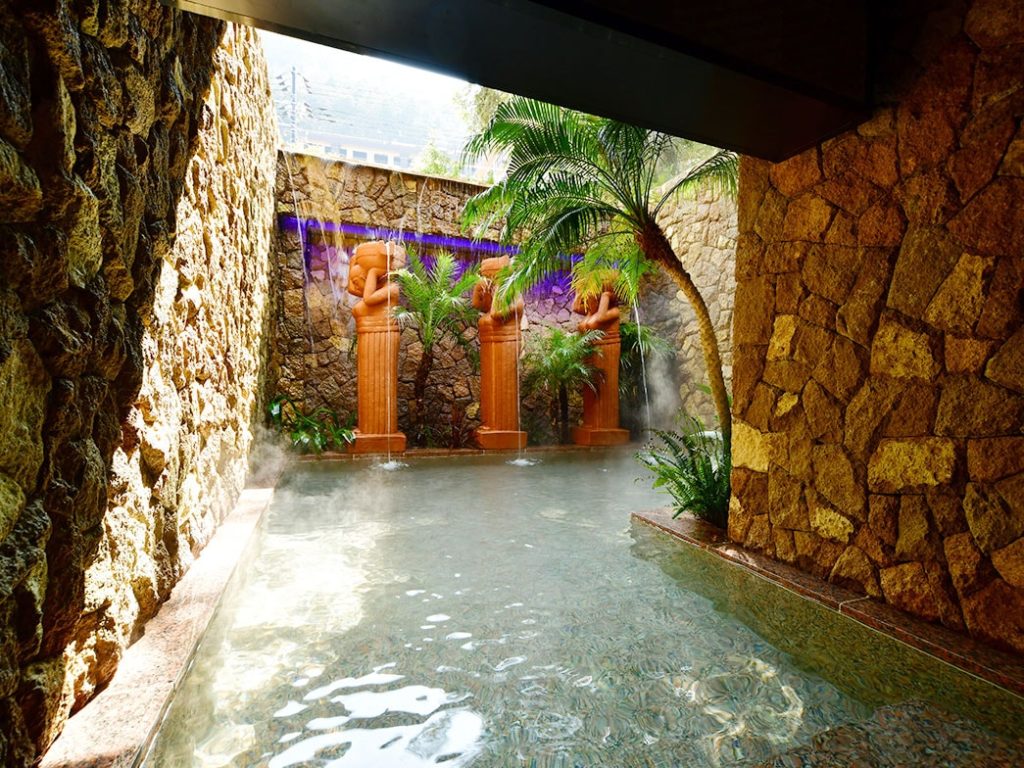 Hakone Airu Public Bath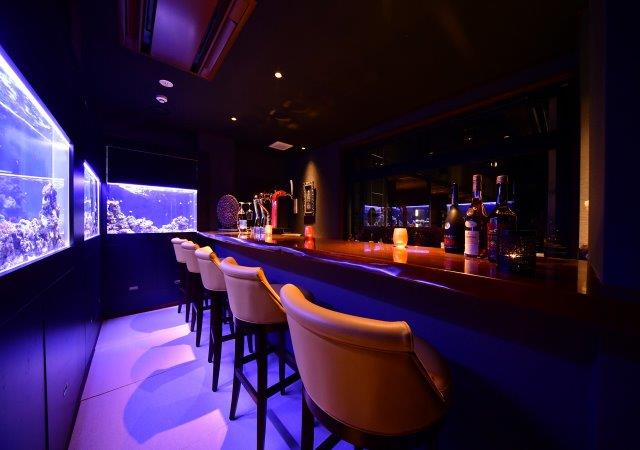 Hakone Airu Aquarium Bar
Thank you for your cooperation in this interview.