Caesar Park Hotel Banqiao is an international tourist hotel in Taipei, Taiwan.
tripla AI chatbot has been implemented in order to minimize labor costs and improve customer service. We asked the company, which is handling inquiries inside and outside Taiwan, about the effect of using our chatbot.

---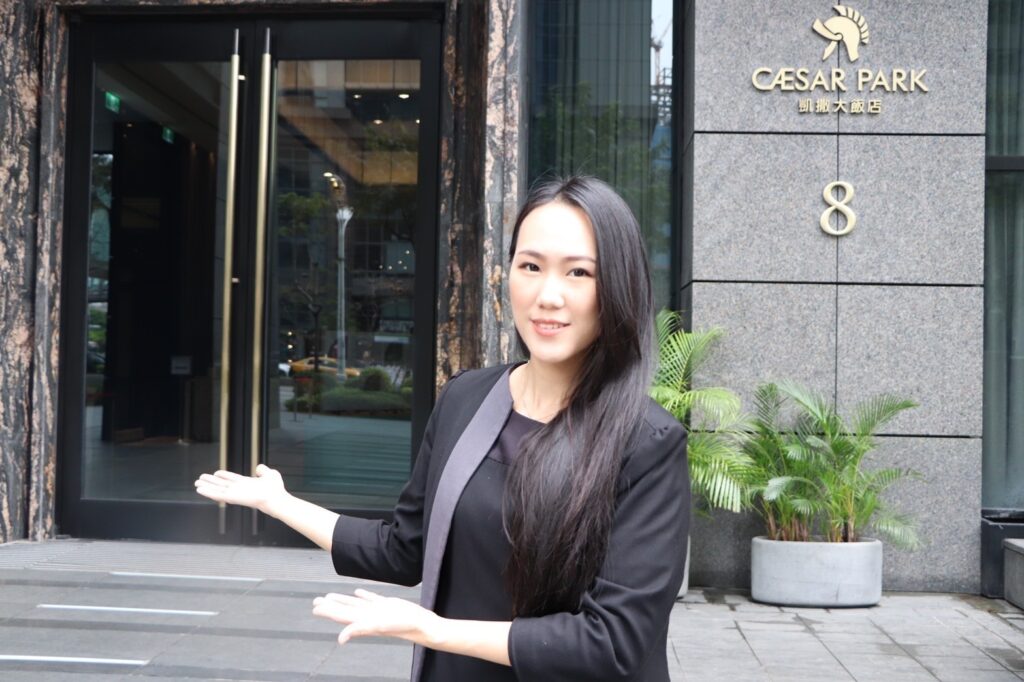 Caesar Park Hotel Banqiao
Zara Wang, Manager of the Public Relations Department
---
Q: "How was the result after using tripla AI Chatbot?"
A: "The number of phone inquiries has decreased."
With the ability to answer basic questions via chat, the number of inquiries has decreased. Looking at the current usage of the chatbot, it is mostly used in Taiwanese, but there are also some chats in English, raising the interest of using a multilingual tool.
Q: "What was the situation before using tripla AI Chatbot?"
A: "We got some complaints by failing to answer all the inquiries."
Since its opening in 2017, as the number of guests has increased, the number of inquiries received from other countries (Hong Kong, Macau, South Korea, Southeast Asia, and Japan) has also increased.
As a consequence, you may miss out on important emails because you overlooked them, so I was concerned about the increasing number of complaints from customers.
To solve this problem, our hotel decided to use tripla AI Chatbot in 2019.
Q: "What are the reasons for using tripla AI Chatbot?"
A: – "Improvement of labor shortage problem."
With AI Chatbot, we are able to automatically respond to inquiries from customers in multiple languages, so we thought that we could improve our labor shortage problem.
– "Improve our customer service."
As an international tourist hotel in Taiwan, we are used by customers all over the world.
We wanted to use tripla AI Chatbot from the aspect of strengthening our customer service so that our customers will be more satisfied and will be able to use it again when they come to Taiwan.
Q: "What are the points that made you choose our chatbot?"
A: – "Reasonable cost and analysis functions."
With tripla AI Chatbot, AI is constantly improving by training on the tripla side.
We have determined that this is a reasonable cost for our purpose despite the high quality.
In particular, we appreciate the ability to analyze customer behavior on the dashboard.
You can see data by language, time of day, from which page the chatbot was accessed, and which FAQs are often triggered, so you can use it as a reference in your work.
Chatbots also take care of all inquiries on behalf of the phone, so we don't have to have a dedicated staff to deal with phone calls all the time.
– "Taiwanese staff are available at tripla, so you can rest in peace of mind."
Because tripla has Taiwanese staff, we were able to rely on them for the settings of the chatbot and FAQ translations.
Communication with the support center is also smooth without feeling the language barrier.
[Concept/Features of Caesar Park Hotel Banqiao]
International tourist hotel with good access to Taipei
An international tourist hotel located in the urban business area of ​​New Taipei City.
Enjoy your trip to Taiwan with the best-equipped guest rooms, a beautifully decorated lobby inspired by Pingxi lanterns, restaurants, a rooftop pool, and a lounge bar with a night view.
We offer an unprecedented hotel stay experience that combines cities and resorts.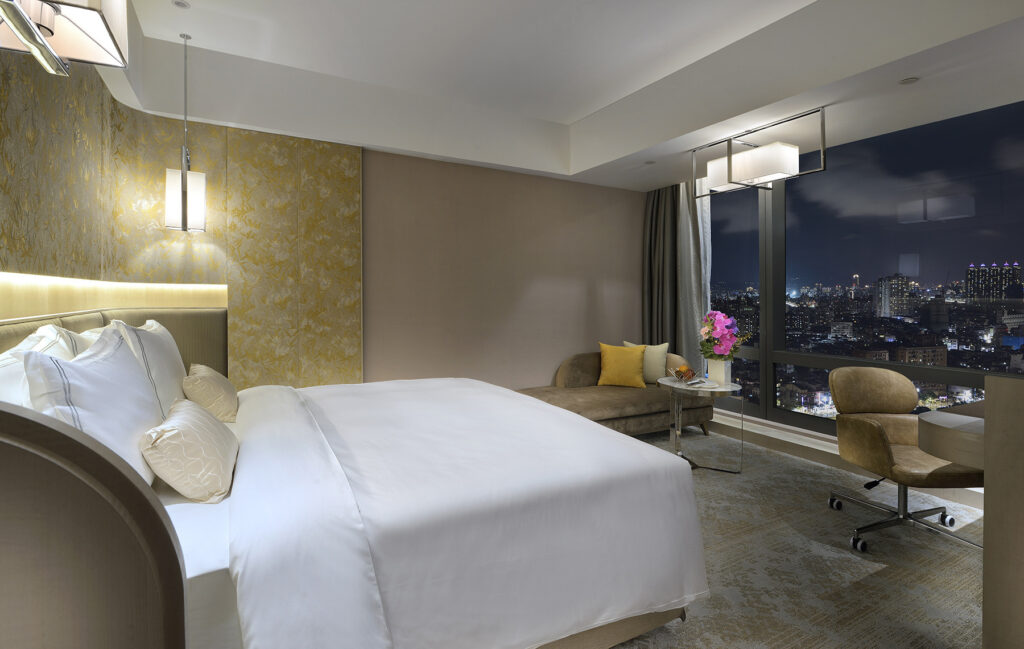 Guest room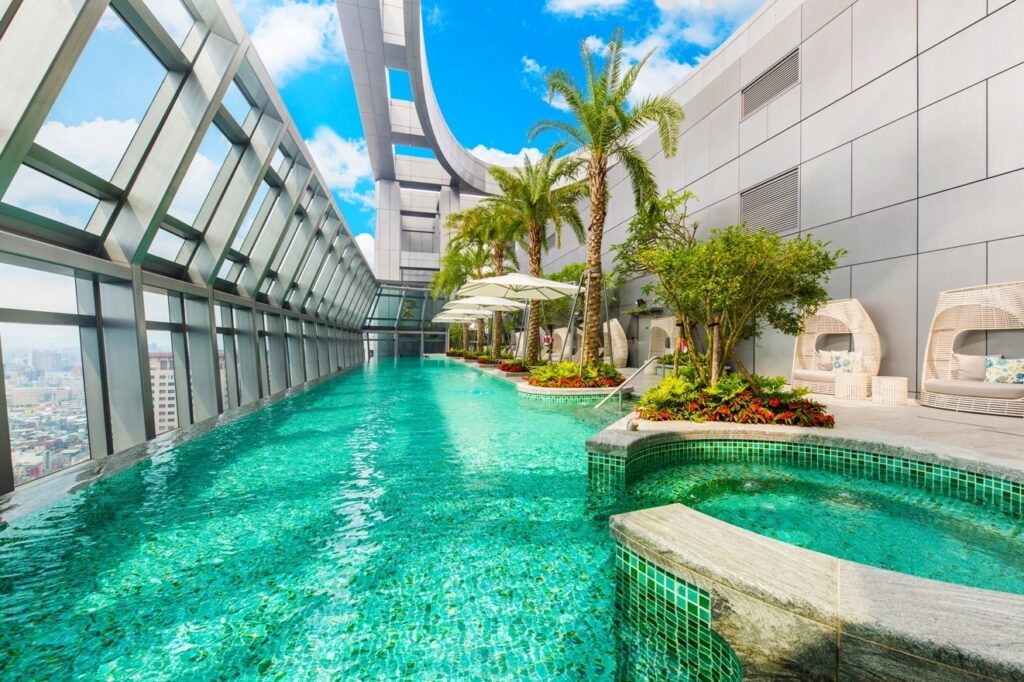 Rooftop pool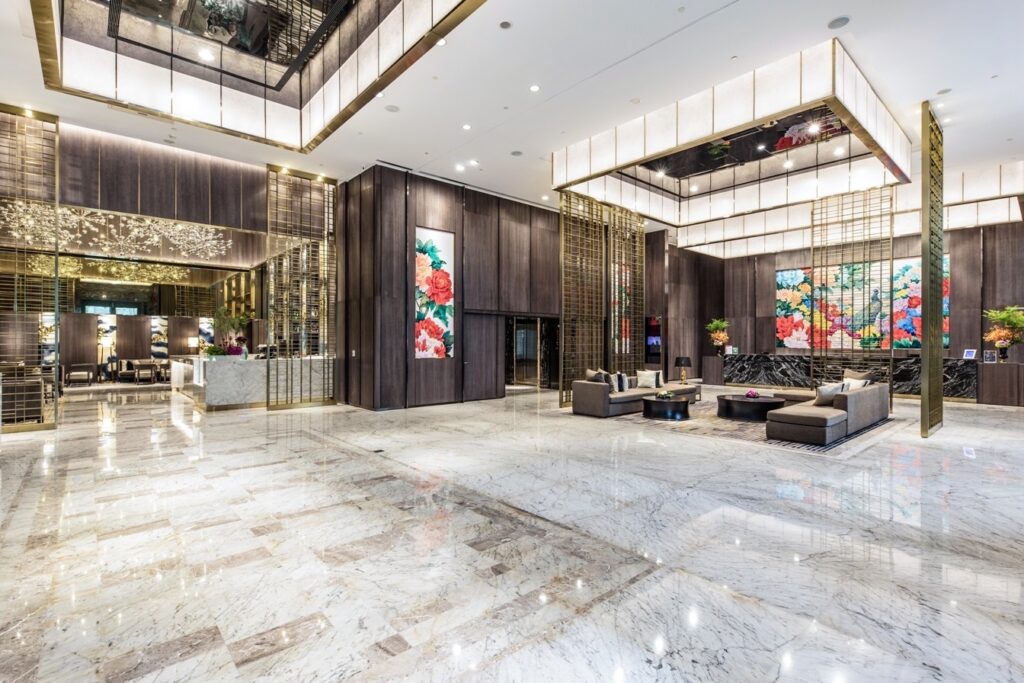 Entrance Lobby
Click here to visit the website of Caesar Park Hotel Banqiao
Thank you for your cooperation in the interview.